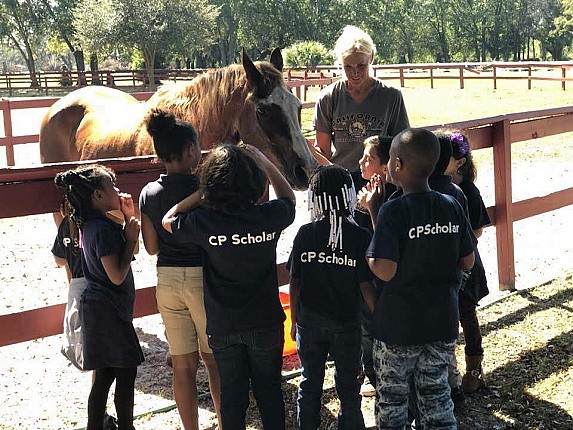 LOTTERY APPLICATION
Interested in enrolling your child? Start here!
Florida residents interested in enrolling in grades K - 5 are eligible to attend Collaboratory Prep through an equal opportunity lottery process.
If you are trying to enroll outside the Lottery Dates, please fill out and submit Lottery Application below and call the school directly at 844-702-3123.

Apply
Our open Lottery Application period begins on March 1st at 8 AM and closes on the last business day of the month on March 31, at 4 PM. Lottery Application forms received after 4 PM on March 31st will result in the student being placed at the end of the 2021-2022 corresponding grade's waiting list in the order in which their application is received. Lottery Application forms are submitted online via the Collaboratory Prep website or in person during the March open application period to be included in the Lottery drawing. You must submit (1) lottery application for each child you want entered into our lottery.
Notifications
In mid April, parents/guardians will be notified via email of their child's enrollment status. Parents/guardians must accept or decline the enrollment opportunity within 3 business days of being notified. If acceptance notification is not received by Collaboratory Prep within 3 business days, the opening will be offered to the next child on the Waiting List.
Waiting List
Students who are not selected through the lottery process will be placed on the 2021-22 Waiting List in order of their lottery number. The waiting list does not roll over to the following school year, therefore, if your student does not enroll in Collaboratory Prep during the 2021-2022 school year, you will need to reapply in March 2022 for the 2022-2023 school year.
Siblings
Please note: If you would like to enroll ANY school age siblings in Collaboratory Prep (K-5), a Lottery application form must be completed for EACH sibling. In order to be eligible for sibling status, the child must be a sibling of a current* Collaboratory Prep (K-5) student. *Current Collaboratory Prep students are defined as those students who are enrolled at Collaboratory Prep (K-5) during the month of March of the current school year.